Chevrolet Impala Years
Select The Year Of Your Vehicle Below
OEM Impala Parts from NewGMParts.com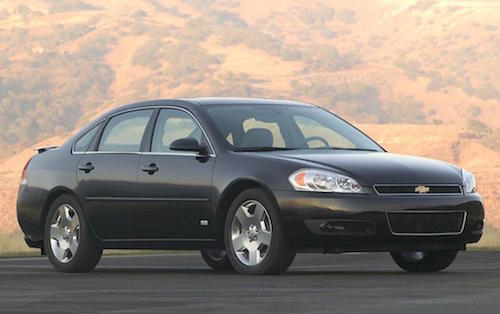 The Chevrolet Impala debuted in 1958, and it has been a consistent seller ever since regardless of the few skipped years that GM did not produce any of these mid-sized, feature-rich cars. It has been in production for 10 generations, and today's Impala is still as upscale as we have come to expect from these vehicles.
If you want to maintain the luxury and power of your Impala, you need to use genuine OEM parts and accessories when you replace or repair parts. You will find these parts at NewGMParts.com.
Electrical - Almost everything on the Impala needs electricity to run, so it is imperative that you keep the electrical system maintained. We carry all the parts you need to do the simple jobs like change a bulb or fuse to the more advanced maintenance like fixing a keyless entry system. We also carry ABS components, alternators, radios, batteries, mirrors and more.
Suspension - You expect a great ride from your Impala and keeping the suspension in good shape will ensure that you will always have a smooth ride. We carry replacement shocks, struts, stabilizer bars, axles and even wheels to ensure that your ride stays as comfortable as the day the car came out of the factory.
When you buy your parts at NewGMParts.com, you get excellent customer service, and we manually review all orders to save time, money and confusion. We offer worldwide shipping, and we will ship all parts, even those deemed "hazardous" (such as airbags and seatbelt pre-tensioners.)